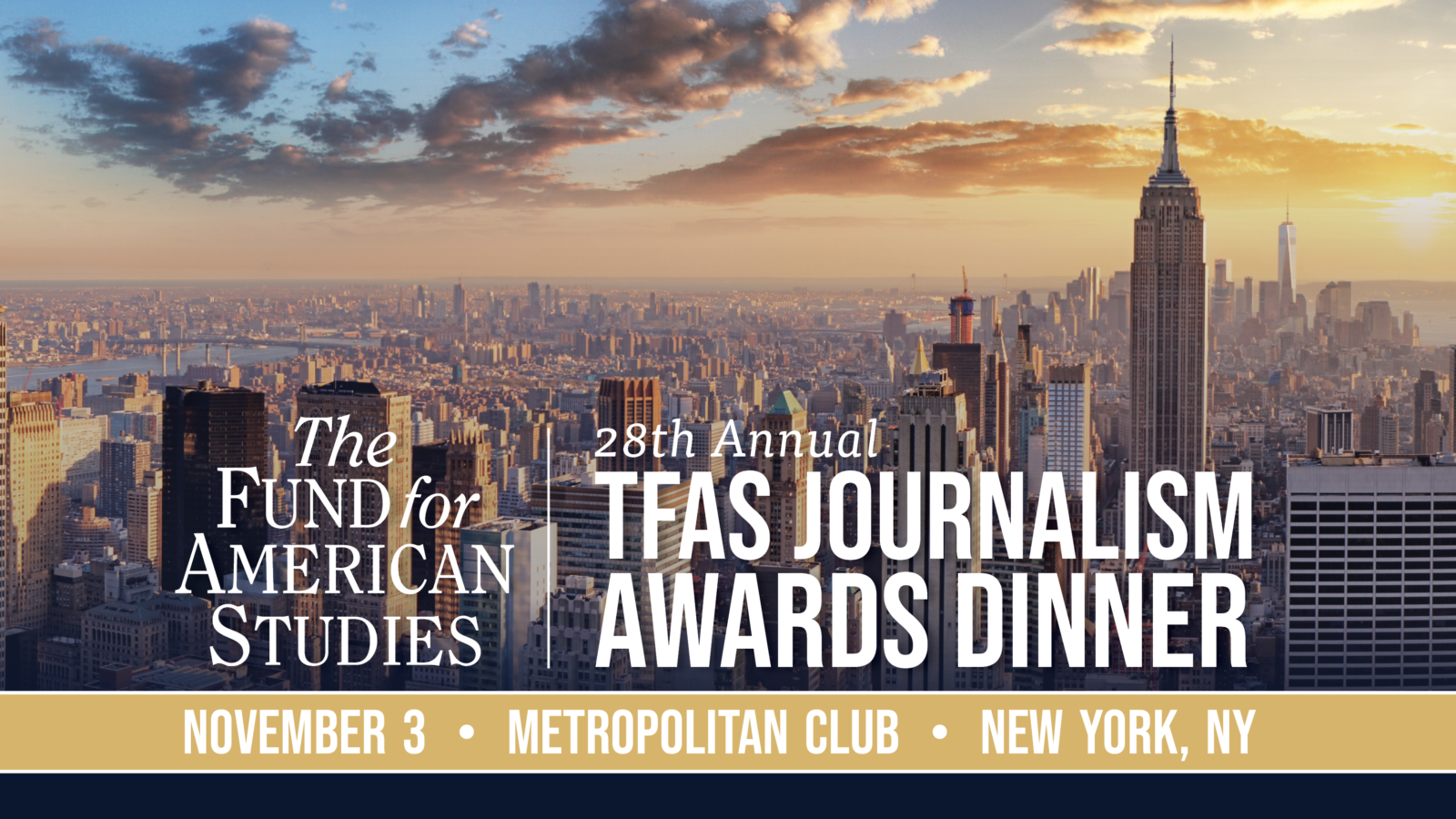 Thank you to our supporters, alumni and friends who joined us in New York on Nov. 3. Watch the full program:
HONORING THE BEST IN AMERICAN JOURNALISM
Join us on Nov. 3 to meet our 2021 Novak Fellowship winners, welcome our 2021 Rago Fellow and hear from prominent journalists including Paul Gigot, editorial page editor and vice president of The Wall Street Journal.
For more than a quarter-century, outstanding journalists, including Pulitzer Prize-winning reporters, editors of national magazines and authors of best-selling books have paved the way in journalism as Novak and Rago Fellows. Your support of the 28th Annual TFAS Journalism Awards Dinner equips the next generation of top-notch journalists, while honoring today's leaders who are paving the way. We hope you will join us in New York for a celebration of what these writers, editors and truth-seekers have achieved – and the even greater things still to come.
DETAILS:
Wednesday, Nov. 3
Reception – 6 p.m. | Dinner – 7 p.m.
Metropolitan Club
One East Sixtieth Street
New York, NY 10022
PRESENTING THE 2021 THOMAS L. PHILLIPS CAREER ACHIEVEMENT AWARD
Neal B. Freeman
TFAS will present Neal B. Freeman with the 2021 Thomas L. Phillips Career Achievement Award for his contributions to the field of journalism. Freeman, a businessman, political writer and author of "Skirmishes," will deliver the evening's keynote remarks.
Neal B. Freeman
Neal B. Freeman is an American businessman and political writer. He served as the Washington Editor for National Review magazine from 1978 until 1981.
In 1981, he founded The Blackwell Corporation, an advisory firm with clients in communications, defense and wealth management. He previously worked as an executive with the Hearst Corporation and was appointed by President Reagan as director of the Corporation for Public Broadcasting.
As a television producer, Freeman has produced more than one thousand programs for national broadcast. His productions have won many awards for journalistic excellence, including the George Foster Peabody Award, the Emmy, and, for three consecutive years, the documentary medal of the International Film and Television Festival.
Freeman graduated with a bachelor's degree from Yale in 1962.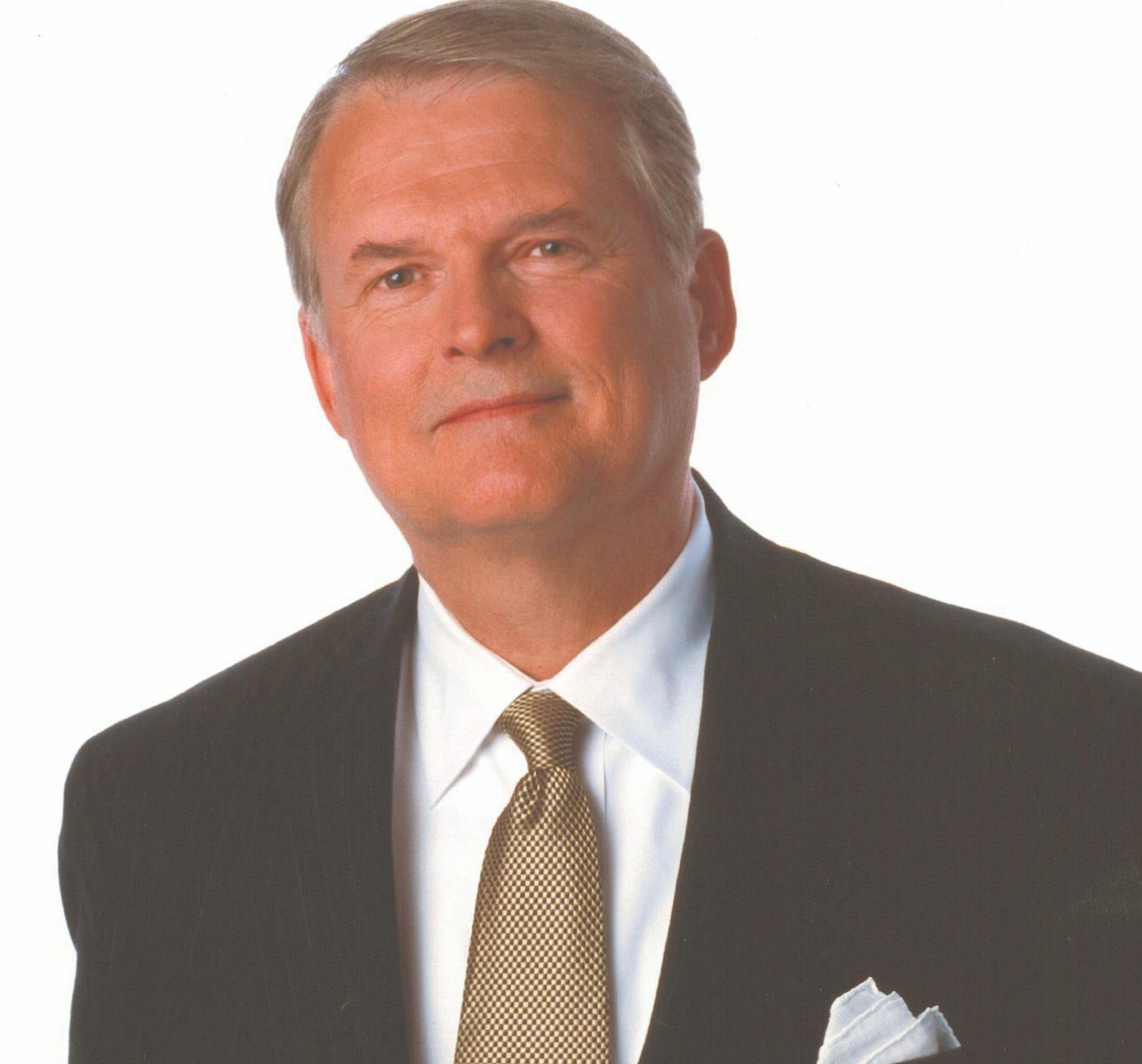 PRESENTING THE 2021 KENNETH Y. TOMLINSON AWARD FOR OUTSTANDING JOURNALISM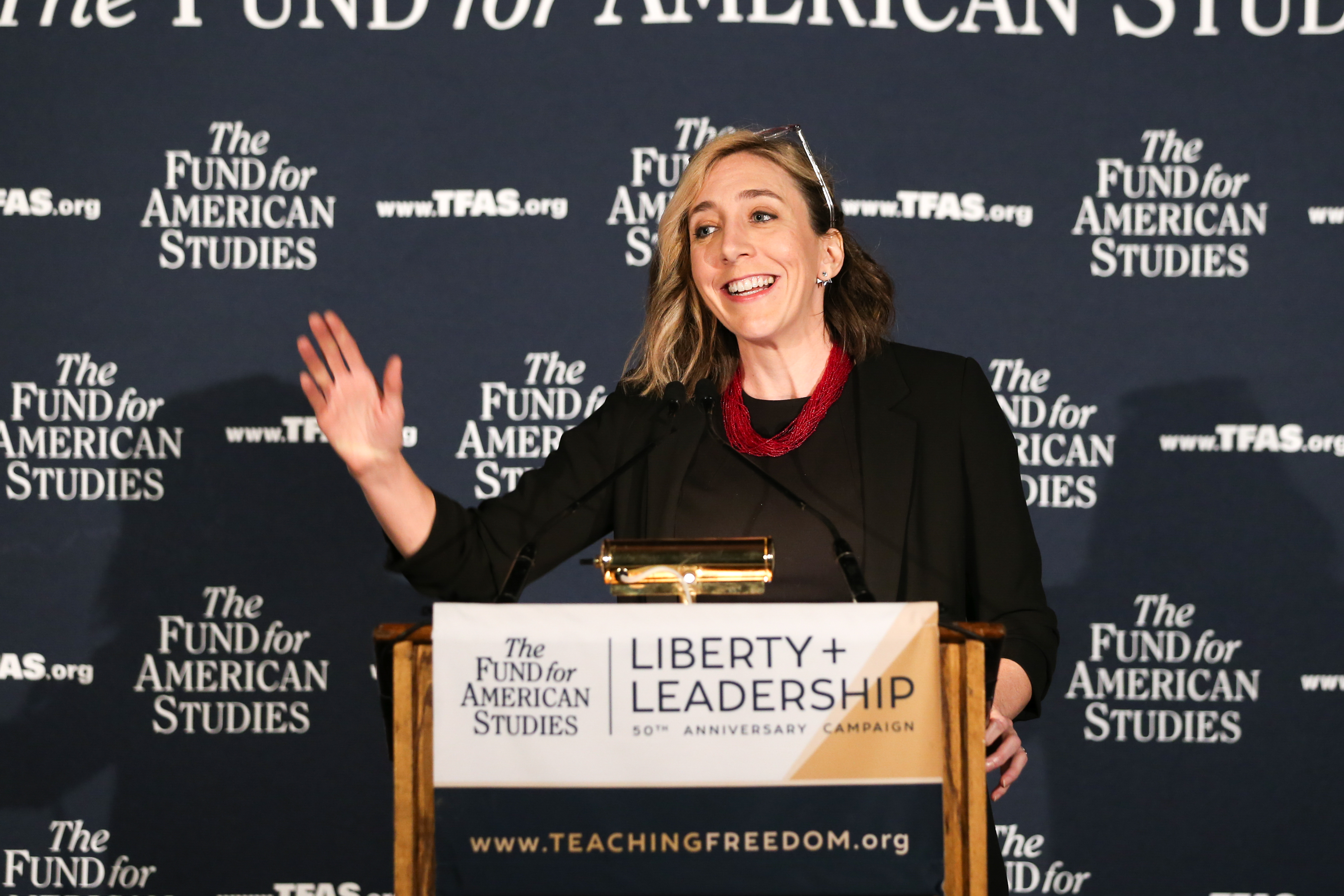 Katherine Mangu-Ward
She started as a Reason intern in 2000 and has worked at The Weekly Standard and The New York Times.

Her writing has appeared in The Wall Street Journal, The Washington Post, The Los Angeles Times, Slate, and numerous other publications. She is a frequent commentator on radio and television networks such as National Public Radio, CNBC, C-SPAN, Fox Business, Fox News Channel, and MSNBC.

She is a Future Tense Fellow at New America. Mangu-Ward is a graduate of Yale University, where she received a Bachelor of Arts in philosophy and political science. She lives in Washington, D.C.
REMEMBERING THE LIFE OF JOSEPH RAGO
The evening will honor the life and legacy of Joseph Rago, a Pulitzer Prize-winning editorial writer for The Wall Street Journal, who died in 2017 at the age of 34. In memory of Joe, TFAS and the Rago family established the Fellowship, providing a nine-month internship with The Wall Street Journal's editorial team.
TFAS is pleased to present Faith Bottum with the 2021 Joseph Rago Memorial Fellowship for Excellence in Journalism Award. Born in João Pessoa, Brazil, she was raised in New York, Washington, D.C., and in the Black Hills of South Dakota. A 2021 graduate of the South Dakota School of Mines, Bottum earned a degree in civil engineering with a focus on structures.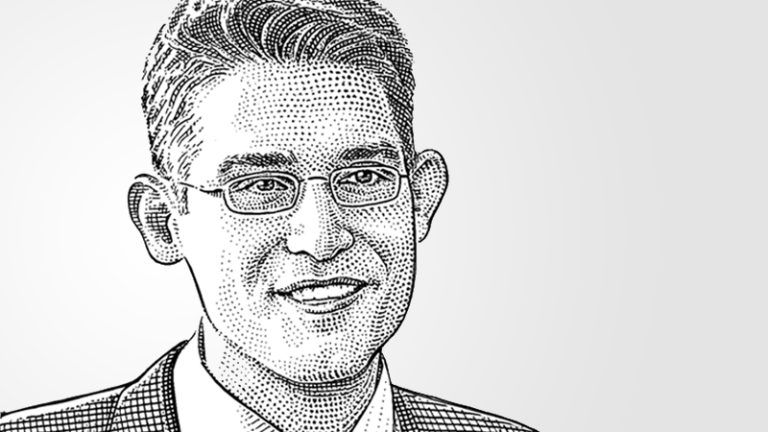 PRESENTING THE 2021 NOVAK FELLOWSHIP AWARDS
During the dinner, we will also present our 2021 Robert Novak Journalism Fellowship Awards to the next generation of outstanding reporters. By providing essential funding and an extensive network of alumni, Novak Fellowships allow promising journalists the resources to undertake career-building and impactful projects.
The fellowships are named in honor of Robert D. Novak, longtime columnist, CNN broadcaster and reporter for the Associated Press and The Wall Street Journal. Since its founding, the program has funded more than 140 journalists.
"The program is a life-changing experience and is the type of opportunity that serves as a foundation for one's career. This honor, along with the support I've received through the Fellowship, is one that will far outlast the timeframe of the program. In reality, this Fellowship and the work I've done through it will carry me throughout my career, and I am grateful for everyone's support as I've pursued my writing, reporting and research in a professional capacity."
Charles McElwee, Novak '20
DONATE TO SUPPORT RESPONSIBLE JOURNALISM
If you're unable to attend the dinner, but would like to support the work of TFAS journalism programs, you can make tax-deductible contributions using the links below:
Robert Novak Journalism Fellowship: www.TFAS.org/SupportNovak.
Joseph Rago Memorial Fellowship: www.TFAS.org/SupportRago.
DINNER UNDERWRITER
The Smith Family Foundation
---
PLATINUM SPONSOR
The Rago Family
---
GOLD SPONSORS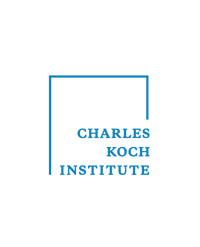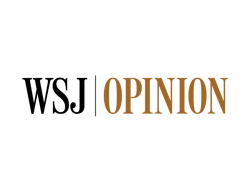 National Review Board of Directors
---
Frank and Kathleen Lauinger
SILVER SPONSORS


Pacific Research Institute
Stanley Stillman -
Paideia Times
Jack David & Melanie Kirkpatrick
Andrew & Joanna Loucopoulos
National Review Institute